Build, Fly, Crash... Rebuild!
Learn robotics by making and programming your own drones.
Buy Now
Build
Follow the 3D instructions online or in the Flybrix App to make your first drone in just 15 minutes.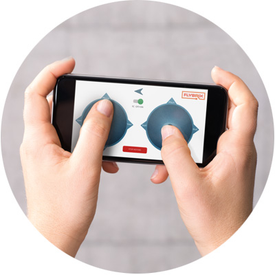 Fly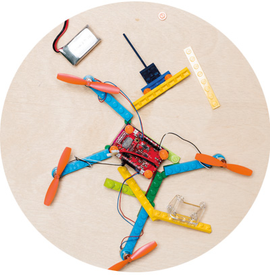 Crash!
Fly into a wall? No problem! Simply snap your airframe back together and get back to flying.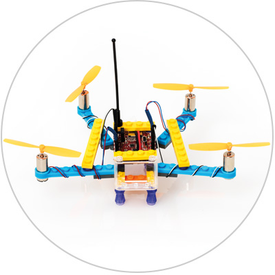 Now rebuild...
...again...
... and again!
Drop the Tools!
Flybrix Kits come complete with everything you need. No soldering iron is required.
Build an Understanding.
Flybrix is designed for hands-on learning through trial-and-error experiments. Start with our models and then move on to your unique creations.
Fly Further.
Flybrix kits are designed to get beginners airborne quickly, but a deeper technology experience is waiting for those who are motivated to learn more. You can access sensor data and control parameters through the advanced features of the Flybrix App or build on our open-source flight firmware in the Arduino programming environment.
This past summer, I ran a Flybrix camp. Kids (ages 9-14) designed some of the most outlandish, creative drones I've ever seen. Once they learned how to wire the drone correctly, they had a blast building and crashing their drones.
– R.Petito
What a fabulous, creative, neuron-pathway-inducing idea!! Using one of the most famous 'bricks' in the world. Brilliant. Will be a go to gift for this holiday season! Thanks, FLYBRIX!
– JodiG58

I got this for my niece and she loves it! It's going to be my go-to gift for the kids this holiday season. It's educational and keeps kids engaged for hours. You can feel good knowing that they're playing with something that's actually for their benefit.
– MarissaCass
Great company, fun product! These kits are great gift ideas for kids and adults who not only want to know how to fly drones, but how to build them as well -- making for a truly rewarding experience all around.
– Prone2Drones